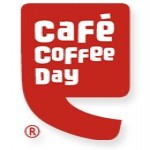 Amalgamated Bean Coffee Trading Co Ltd.

About Us
Amalgamated Bean Coffee Trading Co Ltd.
India's favourite coffee shop where the young at heart unwind. We're a division of India's largest coffee conglomerate, the Amalgamated Bean Coffee Trading Company Limited (ABCTCL). Popularly known as Coffee Day.With Asia's second-largest network of coffee estates (10,500 acres) and 11,000 small growers, Coffee Day has a rich and abundant source of coffee. This coffee goes all over the world to clients across the USA, Europe and Japan, making us one of the top coffee exporters in the country.
Offices
Head Office
https://www.cafecoffeeday.com
COFFEE DAY GLOBAL LIMITED 23/2, VITTAL MALLYA ROAD, BANGALORE ,
Opportunities
Opportunity Title:
Customer Service
Posted on:
25 Mar 2015
Compensation:
Paid
Starts On:
25 Mar 2015
Time Left:
1976
Description:
Assign patrons to tables suitable for their needs and according to rotation so that&n...