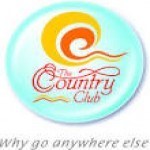 About Us
           Country Club India Ltd is India's largest leisure infrastructure conglomerate that offers state-of-the-art clubbing facilities, innovative family holiday packages and star-studded entertainment events. Recognized by the Limca Book of Records as 'India's Biggest Chain of Family Clubs', Country Club India Ltd has 53 world-class destinations across India, Middle East, Bangkok and Sri Lanka. Also, Country Club India Ltd offers global clubbing and holiday access to 175 franchises .
Opportunities
Opportunity Title:
Direct Marketing Executive / Tele Marketing Executive
Posted on:
16 Feb 2015
Compensation:
Paid
Starts On:
16 Feb 2015
Time Left:
2013
Skills:
Target Oriented, Negotiation skill, presentation skill
Description:
Calling Clients from database,making surveys. Giving information about company & products. Pitching them for different range of product by underst...