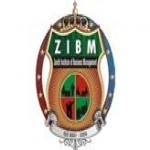 Zenith Institute Of Business Management

About Us
That's where our commitment to diversity, flexibility, and understanding begins. ZIBM, a forerunner in the field of management education with different ethos, ideas, school of thoughts, and professional needs & purposes; based on which we have devised and launched a bouquet of career oriented courses.

ZIBM offers a Distant Learning Program in management course with different specializations that any graduate or working individual can undertake to develop his knowledge and explore his interpersonal skills. A convenience to study from any part of the country gives every individual the privilege to continue doing their current engagement on a day to day basis without any impediment.

ZIBM offers a wide range of education and management qualifications to suit all interests. Each prospective student who is getting enrolled in this esteemed educational institution can choose to study independently, at a pace that suits an individual, to complete the management program in a stipulated time period. A team of professionals are always available to answer questions and provide advice and encouragement when needed. Our course is time and cost savvy. 
Offices
Head Office
303, 3rd Floor, Quantum Towers, Near HP petrol pump ,
Opportunities
Opportunity Title:
We have Opening for Career Adviser Or IT Cum Admin.
Posted on:
28 Apr 2015
Compensation:
Paid
Starts On:
28 Apr 2015
Time Left:
1942
Description:
Career Adviser -: 1)     Counsel students regarding educational issues such as course and program selection, class scheduling, sch...